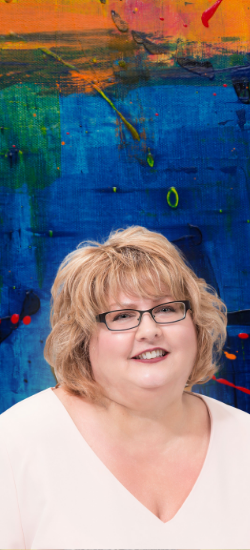 Intuitive/ Master Healer
Mary is a certified psychic medium and master healer who specializes in helping her clients achieve their desired life, both personally and professionally.
Before becoming an intuitive and teacher, Mary graduated with a Masters in Business and was an executive in the business world. A natural intuitive and always fascinated by the metaphysical world,  she has had many teachers and has studied spiritual practices and modalities that center around energy healing, spiritual evolution, and manifestation.
Mary is a highly respected and loved teacher who works from a place of empowerment and integrity. She is passionate about helping her clients to find their life's purpose, successes, abundance and joy by transforming their limiting beliefs and energy.
Mary's deepest desire is to guide and support her clients so that they can achieve their abundant, love filled, empowered and healthy lives.
 Let Mary help you to get back into alignment and into the flow of life so that you can attract the right partner, opportunities, success, and divine abundance!
Have a Question? Want More Info?